Professional Engineering Services:
Structural, Civil, CEI
Southeastern Consulting Engineers, Inc. provides professional engineering services in whatever capacity best fits our client's needs.
Municipal Clients
FDEP State Revolving Fund Program
FDOT SCRAP/SCOP Program
City of Wewahitchka
Private Sector
Feasibility Studies to include Wetland Delineation and Permitting
Site Planning
Subdivision Planning
Residential
Residential Design & Structural Engineering
Residential Building Permits
Permitting
FDEP/NWFWMD/ACOE Dredge & Fill
NWFWMD Environmental Resource Permitting
FDEP Watermain Extension
FDEP Wastewater Collection/Transmission
FDEP Beaches & Coastal Systems
FDOT Driveway Connection
FDOT Drainage Connection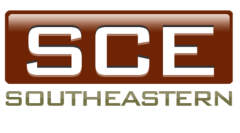 "We have worked together on multiple projects and he has always performed at the highest level of integrity and always providing timly and sound responses at the times I have requested them."
David Vincent - JRA Architects, Inc.
"Jack has shown to be an intelligent, capable, dedicated and personable young man... Jack Husband is everything you would ever ask for in a member of your team."
Don Butler - Gulf County Board of County Commissioners